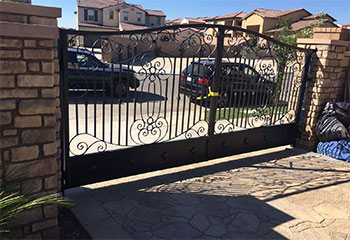 Gate Repair
Customer Issue: Mr. Dunn's swing gate had been damaged from his car accidently bumping into it while his son practiced driving. Needless to say, the gate needed repairs.
Our Solution: Our experts found that the swing gate doors were no longer aligned, and as such, were not able to close properly anymore. Along with this, a few parts had been damaged and needed to be replaced. After we welded the hinges to repair them, and our professionals realigned the gate properly; we replaced the broken parts right away.
Randy Dunn
- North Richland Hills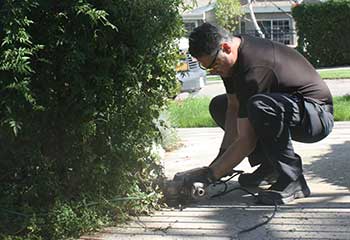 Gate Installation
Customer Issue: Mrs. Vega wanted to give her home more security while also complementing its appearance with a new driveway gate.
Our Solution: Our technicians discussed several styles and options with Mrs. Vega to determine what she wanted for her new gate. She chose wrought iron as aesthetically pleasing enough for her home, and since there isn't a lot of space for a door to swing out, a sliding gate seemed like the best choice. We brought the components of the gate in, installed it, and tested the system's functionality when finished.
Pearl Vega
- Richland Hills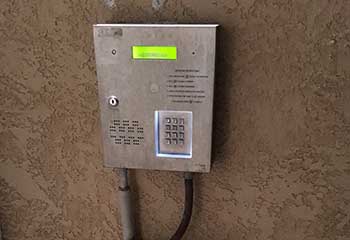 Gate Intercom Repair
Customer Issue: Ms. Glover found that communication via her driveway gate intercom nearly impossible, as it would crackle so loudly, it proved challenging to understand what anyone said.
Our Solution: Our team thoroughly examined Ms. Glover's Doorking 1810 Access Plus model, and we ran tests to be able to hear the issue for ourselves. The intercom needed to be opened up for further examination, and we found that the circuit board required repairs due to electrical damage. Our technicians took care of right away.